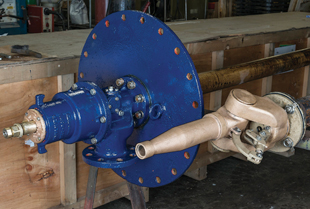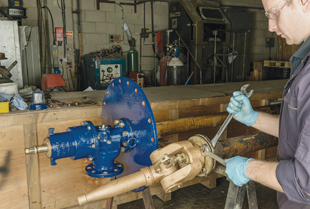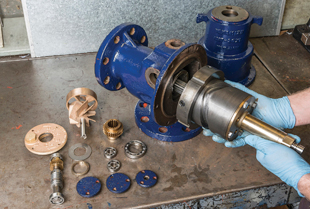 Technical Support
With over 30 years' experience in providing field service engineers in this small but important area of marine transportation, we are able to provide technical support for all makes of fixed and portable tank-cleaning machines by utilising our highly-skilled staff from the UK and associate office in the UAE.

Our UAE-based facility frequently works in association with many ship repair companies in the Middle-East and are listed on the approved sub-contractors' lists for many of the major yards in the region. We also have hydro-static test tanks in our UK and UAE locations, as well as Houston, where we can provide repair and testing facilities through local agents who are widely experienced in all makes of twin nozzle, non-programmable equipment.

Often when pre-dry-dock enquiries are placed, we find that certain requested parts may be superfluous to general overhaul requirements. If we are able to obtain a report on the condition of the installation and a list of spares ROB, we can often suggest a suitable inventory of spares to carry out the required work to alleviate unnecessary expenditure. In these circumstances we are happy to offer the spare parts on a sale or return basis provided one of our technicians is employed to carry out the work on board.